It's normal for your blood pressure to fluctuate within the day, especially if you're doing strenuous activities like working out. However, if it is consistently high even if you're not doing much physical activities, it can cause your heart to work extra hard and damage the arteries which can cause problems like heart disease and stroke, the two leading causes of death in the U.S.
High blood pressure, also known as hypertension, usually has no symptoms, but you can get your blood pressure measured in order to check. It is very common with almost half of the adult population in the United States having it. Thankfully, this can be managed by medication and a few dietary and lifestyle changes.
Herbs and Spices That Help Lower Blood Pressure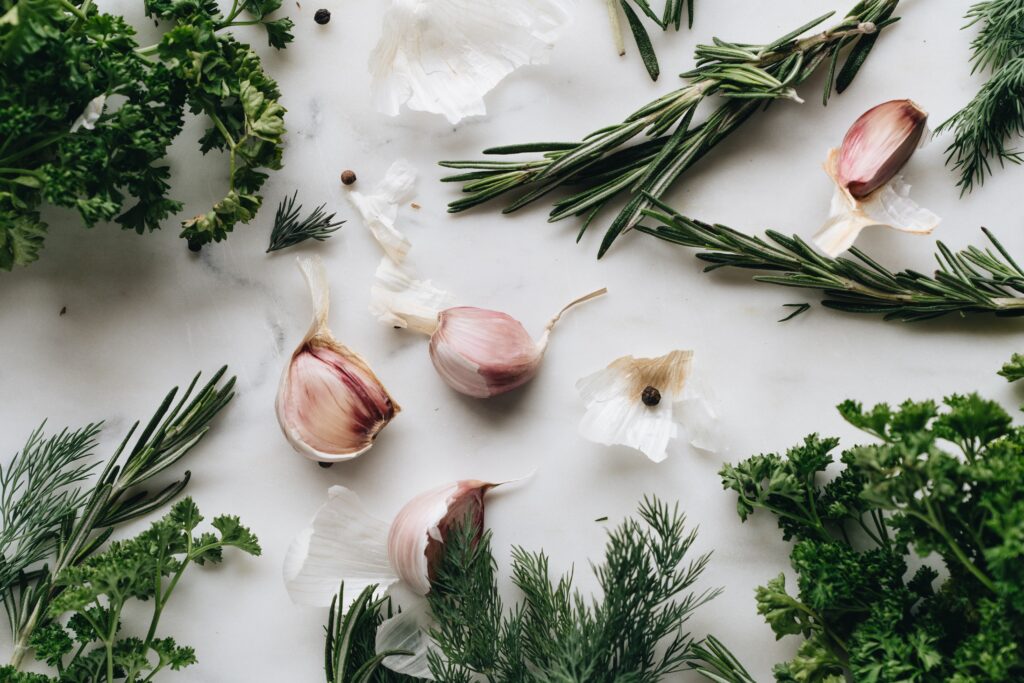 Although the herbs and spices listed below are backed by science, they are not meant to be treated as a miracle cure for hypertension. Instead, incorporate them into your diet on a long term basis.
Lifestyle Changes
Managing high blood pressure can be done in two ways: medication and lifestyle changes. Some can do it with lifestyle changes alone. However, the two go hand in hand as your medication won't work well if you don't make lifestyle changes. In fact, preventive cardiologist Luke Laffin, MD quotes "blood pressure management is often 70% lifestyle and 30% medications."
Exercise
If you are just starting, don't worry about hitting all the numbers right away. The important thing is to start moving and eventually work your way up to the recommended level of physical activity. A general goal is at least 30 minutes of moderate physical activity every day but you can break that up into shorter bouts of activity throughout the day.
Lessen Salt Intake
You can cut back on sodium by avoiding processed food, food high in sodium content like cheese, seafood, and olives, and switching out table salt for other herbs and spices when seasoning your food. When eating out, familiarize yourself with low-sodium food and look for them on the menu. You can also ask for your dish to be prepared without salt.
Eat a Healthy Diet
Lose Extra Weight
Behavioral changes like doing aerobic exercise and adopting the Dietary Approaches to Stop Hypertension (DASH) diet helps in losing weight and reducing the risks of high blood pressure even for people with resistant hypertension, which is uncontrolled high blood pressure despite the use of three or more medications.
Manage Stress
Limit Alcohol
Quit Smoking
Bottom Line
High blood pressure can lead to serious cardiovascular diseases, but it can be managed by lifestyle changes and discipline. The key is to eat less, move more, and proactively make better choices. These healthy lifestyle changes not only help with hypertension, but other diseases as well since it keeps your body in a general healthy state.