Sunburn is an all-too-common consequence of spending time under the scorching sun. Whether it's a day at the beach, a hike in the mountains, or simply forgetting to apply sunscreen, sunburn can leave your skin painful, red, and in need of relief. While prevention is always the best approach, sometimes we need effective remedies to soothe and heal sunburned skin. In this comprehensive guide, we'll explore the best sunburn home remedies and provide you with tips on how to treat sunburn immediately after exposure.
Note: Some of the links here are affiliate links. There's NO additional cost for you, but it does help our team to earn some coffee money to help write more health tips for you.
Best Sunburn Homes Remedies: Harnessing the Power of Nature
If you prefer to explore natural alternatives or complement conventional treatments, there are several home remedies that can effectively soothe and heal sunburned skin. These remedies harness the power of nature's ingredients to provide relief and promote skin recovery. So, let's delve into the best sunburn home remedies using natural ingredients.
This succulent plant has been used for centuries to soothe burns, wounds, and skin irritations. Aloe vera gel contains beneficial compounds, including vitamins, minerals, enzymes, and antioxidants, which promote skin healing and reduce inflammation. It is one of the most commonly found over-the-counter remedies for sunburn relief. 
Having an aloe vera plant at home can be beneficial. Applying the gel directly from the plant to your skin can provide immediate relief from minor sunburn. If you can't access fresh aloe vera, a 100 percent aloe vera gel can be a good alternative. You can easily find these gels in most pharmacies.
Baking soda and oatmeal can work wonders on sunburned skin. Baking soda, a common household ingredient, can provide soothing relief for itching and inflammation caused by sunburn. It has alkaline properties that help balance the skin's pH and reduce irritation. Oatmeal possesses anti-inflammatory properties and helps restore the skin's natural barrier, making it ideal for reducing inflammation and providing hydration. 
Adding a few tablespoons of baking soda to a cool bath and soaking in it for about 15-20 minutes can help minimize the impact of sun damage. Including a cup of oats to your bath can also soothe irritation and help your skin retain its natural moisture. Remember not to scrub your skin during or after the bath. Pat your skin dry with a towel instead.
Witch hazel is a natural astringent derived from the bark and leaves of the witch hazel plant. It has long been used for its anti-inflammatory, antimicrobial, and soothing properties. Witch hazel contains tannins, which can help reduce swelling and redness associated with sunburn.
To use witch hazel for sunburn relief, soak a clean cloth in witch hazel liquid and gently apply it to the affected area. Repeat as needed for soothing and cooling relief. Witch hazel is also available in the form of pre-soaked pads, making it convenient to use on the go.
Tea, particularly black tea, also contains tannins that can help soothe sunburned skin and reduce inflammation. Tannins possess astringent properties that can constrict blood vessels and provide relief from pain and swelling.
To use tea bags for sunburn relief, steep a few tea bags in hot water for a few minutes. Allow the tea to cool completely and then place the tea bags directly on the sunburned area. Leave them on for 10-15 minutes to allow the tannins to work their magic. Green tea and chamomile tea are also known for their soothing properties and can be used in a similar manner.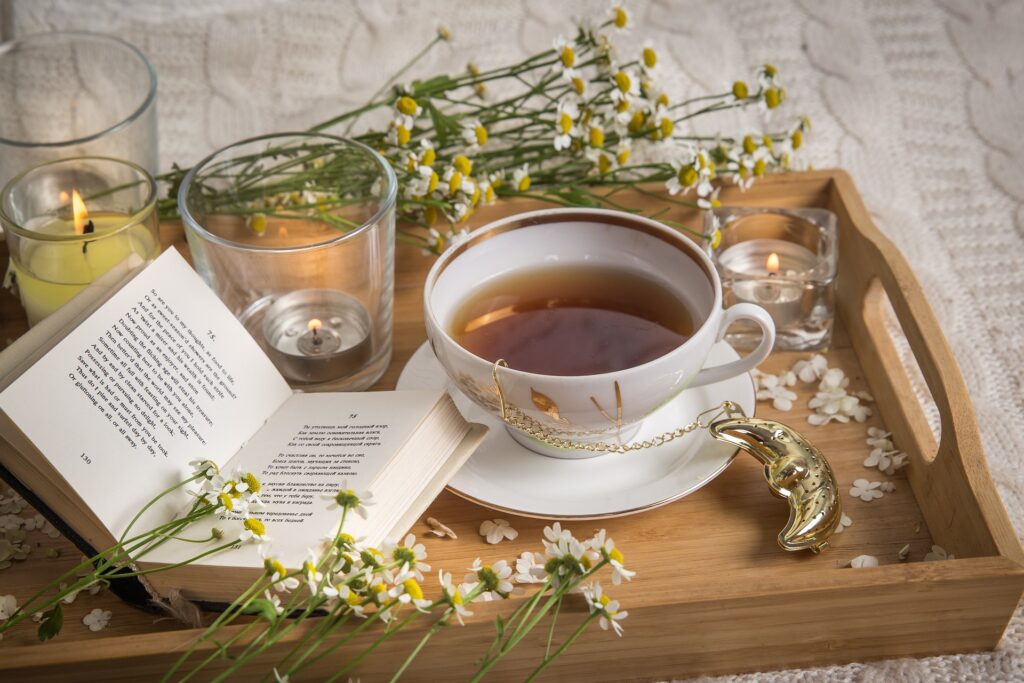 Another type of tea among the best sunburn home remedies is chamomile. Chamomile tea is known for its soothing effects, not just for your spirit, but also for your sunburned skin. Once you have brewed the tea and let it cool, you can soak a washcloth in it and apply it to the affected area. However, if you are allergic to pollen, avoid this treatment as it may cause an allergic reaction in your skin.
Coconut oil is a versatile natural remedy known for its moisturizing and nourishing properties. While it is not recommended to use coconut oil immediately after sunburn due to its ability to trap heat, it can be a beneficial remedy once the initial heat has dissipated. Coconut oil helps restore moisture to the skin, reduce inflammation, and prevent excessive dryness and peeling.
To use coconut oil on sunburned skin, gently apply a thin layer to the affected area and massage it in until absorbed. Repeat several times a day or as needed to keep the skin moisturized and promote healing. Coconut oil can also be combined with other ingredients, such as aloe vera gel or essential oils, for added benefits.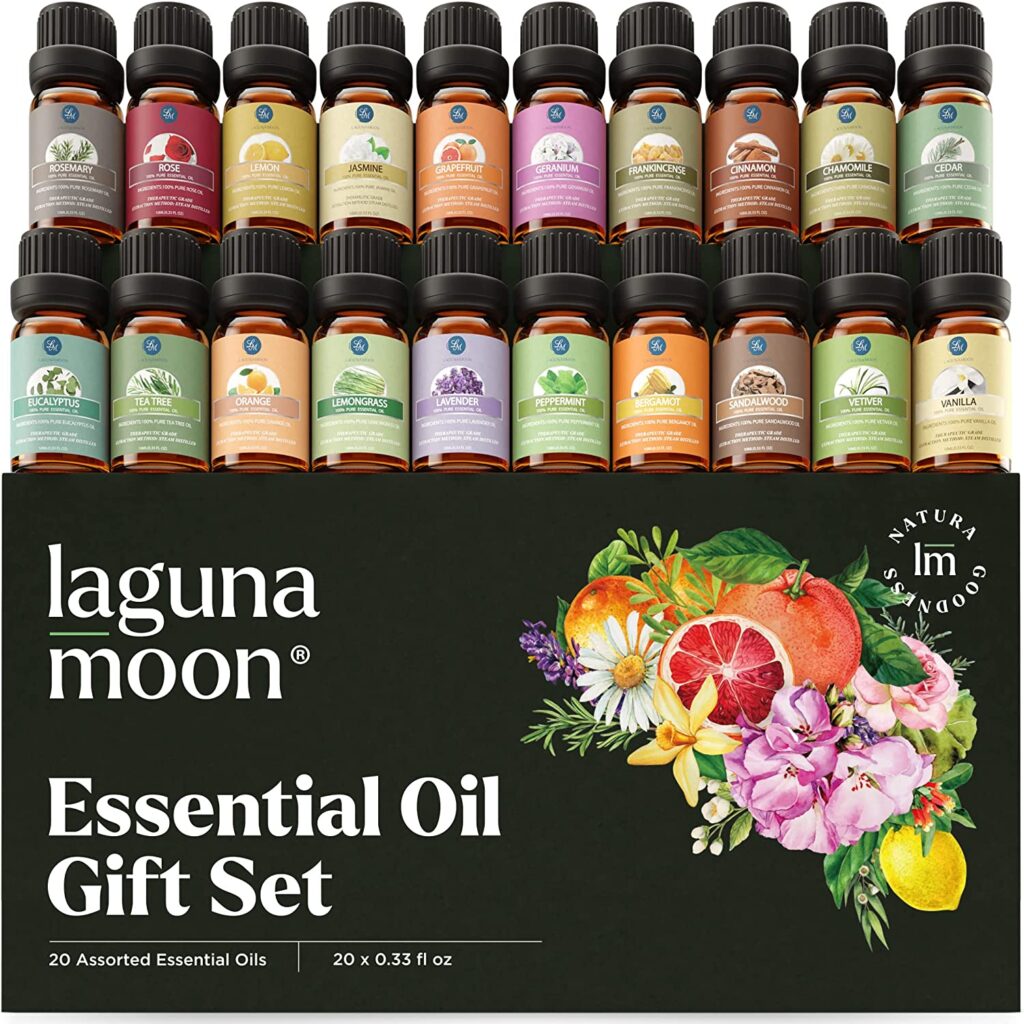 Laguna Moon Essential Oil Gift Set
From calming lavender and soothing chamomile to refreshing eucalyptus, this set of 20 essential oils has something for everyone.
Lavender oil is a versatile essential oil known for its calming and healing properties. It possesses anti-inflammatory, analgesic, and antimicrobial properties that can help soothe sunburned skin, reduce pain, and promote healing.
To use lavender oil for sunburn relief, dilute a few drops of lavender oil in a carrier oil, such as coconut oil or jojoba oil. Gently massage the diluted oil onto the sunburned area or create a cool compress by soaking a clean cloth in cold water infused with a few drops of lavender oil. Apply the compress to the sunburned skin for soothing relief.
Baking soda, a common household ingredient, can provide soothing relief for itching and inflammation caused by sunburn. It has alkaline properties that help balance the skin's pH and reduce irritation.
To use baking soda for sunburn relief, mix a few tablespoons of baking soda with a small amount of water to create a paste. Gently apply the paste to the sunburned skin and leave it on for 10-15 minutes. Rinse off with cool water and pat dry. Baking soda can also be added to a cool bath to help alleviate itchiness and reduce inflammation.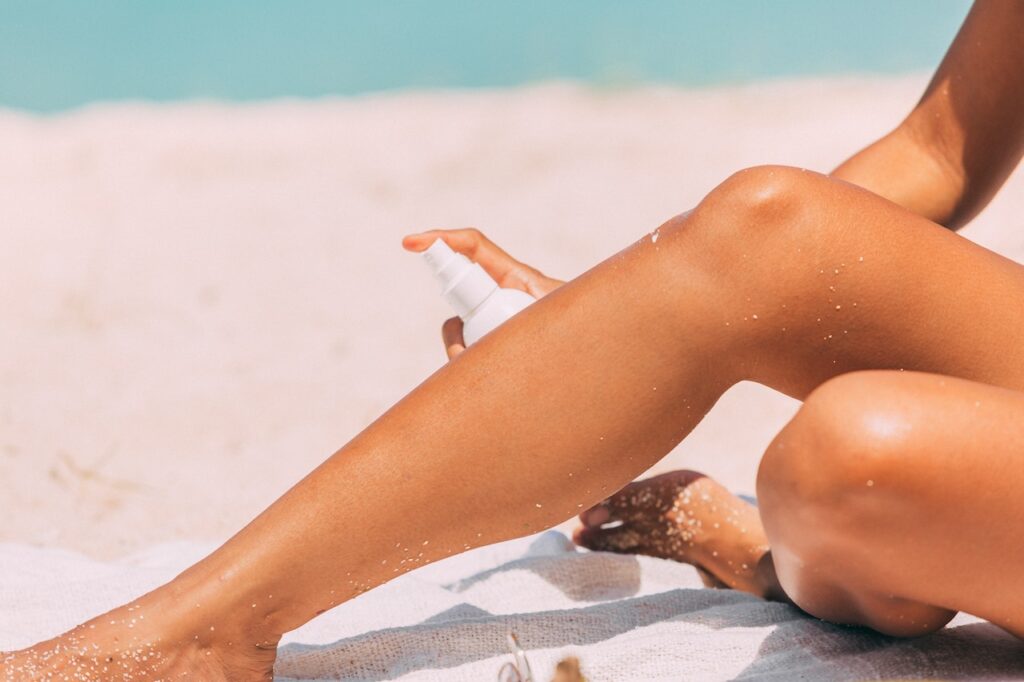 Additional Tips for Treating Sunburned Skin
In addition to these natural remedies, there are several general tips and practices that can help alleviate the discomfort and aid in the healing process of sunburned skin. Consider the following:
Avoid further sun exposure: After experiencing sunburn, it's crucial to protect your skin from further sun exposure. Seek shade, wear protective clothing, and apply sunscreen to prevent further damage.
Cool down your skin: Cool water, cool compresses, or cold showers can help lower the temperature of sunburned skin and provide immediate relief. Avoid using ice directly on the skin to prevent additional damage.
Hydrate your body: It's important to stay hydrated both inside and out. Drink plenty of water and consume hydrating foods such as fruits and vegetables. Staying hydrated supports overall skin health and aids in the healing process. Applying moisturizer will also help in healing and keep your skin from peeling.
Avoid harsh chemicals and irritants: During the healing process, it's best to avoid harsh soaps, exfoliants, or other irritating substances that can further aggravate the sunburned skin. Stick to gentle cleansers and moisturizers.
Dress comfortably: Loose-fitting, breathable clothing made of lightweight fabrics can help prevent further irritation to sunburned skin. Opt for soft materials that won't rub against the affected area.
Monitor your symptoms: Keep an eye on your sunburned skin for any signs of infection or worsening symptoms. If blisters develop, the sunburn covers a large area of your body, or you experience severe pain, fever, or systemic symptoms, consult a healthcare professional. Remember, severe sunburn is a serious issue and should not be taken lightly.
The Bottom Line
Sunburn can be a painful and uncomfortable experience, but with the right remedies and care, you can soothe and heal your skin naturally. With these best sunburn home remedies, you can enjoy your summer while keeping your skin healthy and radiant. However, prevention is always better than cure, so make sure you're adequately protected against the sun's harmful rays. Always remember to apply a good quality sunscreen before stepping out in the sun and enjoy the sunshine responsibly!
Your Must-Have Guide to Ailments, Diagnosis & Unexpectedly Effective Home Remedies
Authored by 2 real doctors and a survivalist prepper, The Home Doctor, will enable you to (1) find a common "antibiotics" plant, (2) diagnose the type of abdominal pain you have, and (3) do so much more.